Our Executive Search Solution delivers a tailored service which acts as an extension to your business.
Executive search is designed to identify and engage with C-suite professionals which enable you to achieve growth, competitive advantage and positive change.
Our innovative and transparent process ensures exceptional results every time.
This works just as effectively whether we are engaged to identify a CEO for a large corporate, an Operations Director for a start-up, or a Sales & Marketing Director for a SME.
For a better, sustainable outcome let us help you to shape an inclusive future and diverse culture which will give your business a competitive advantage for many years to come.
Executive Search What do you get?
The same as for Exclusive PLUS…
Regularly updated long list of candidates report.
Shortlist presentation.
Market intelligence analysis.
Thomas psychometric testing.
Salary Benchmarking.
3 month candidate success review.
Verbal reference check on all offers.
The average success rate for 'Exclusive' assignments is 76.6%.
Utility People average success rate is 95.6%.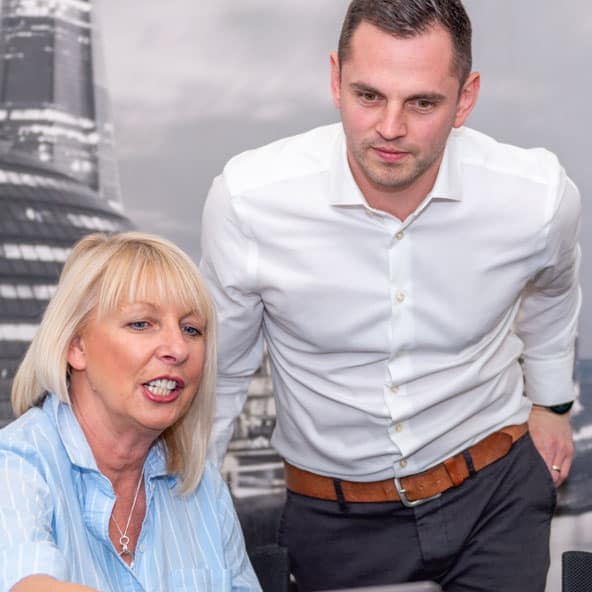 Lisa Weston Head of Executive Search
Lisa has worked in executive search for market-leading organisations since 2005 and has gained an enviable reputation for the identification and attraction of the hardest-to-find senior executives. So, when Utility People wanted to add an Executive Search service to their already successful recruitment brand, she was the ideal person to deliver this.
She shaped an organic strategy for an Executive Search & Selection division to appeal to a wide audience from our traditional retail energy market to the renewable market, multi-utilities and new tech space in both the UK and Europe.
She offers a distinctive service, where knowledge and quality always exceed expectations and sets the benchmark for service delivery. Her collaborative approach guides businesses through the complex hiring process towards appointments that will transform your business and secure future success.
Lisa's unprecedented 100% success rate – against an industry average of 75% – is the result of her collaborative methodology combined with an extensive network of professionals whose trust she has spent years in developing.
"I have found Lisa's experience to be excellent. Since the first conversation, there has been a positive relationship, supported by regular contact and open discussion. We were immediately discussing roles with a great fit with interviews and a successful placement following quickly. Even when the new role had started, we continued to have regular contact and supportive discussions, making sure the role remained best fit."
"I started working with Utility People when we were struggling to fill the Operations Director role for our business. With their knowledge of the industry and network of contacts, Lisa quickly understood exactly what we were looking for and was able to match our needs to the perfect candidate. No mean feat considering our isolated location in the wilds of Scotland! This appointment was followed quickly by sourcing another very experienced and technical data-flow specialist for us. We'll continue to use Utility People to source energy industry specialists for our business and would highly recommend their services to other suppliers and candidates alike."
"Lisa quickly ascertained our requirements and found great candidates whom she interviewed and short listed for us. Our main challenge was selecting from the wonderful candidates we interviewed. The successful candidate was very happy with the process, Lisa's style, information provided and the end result."
"Lisa endlessly strives for the best outcome for her clients, and is 100% committed to ensuring the right fit for the recruiter and candidate. Lisa's flexible approach means she always puts the candidate first, accommodating hectic schedules, making which the recruitment process far easier. I have no hesitation in recommending Lisa for a major search project if your business is looking to ensure absolutely the best possible experience for anyone considering a role within your business. She will absolutely succeed in carefully matching the right individual and will not compromise until that perfect match is found."
"I have been highly impressed with the thoroughness and professionalism of the entire recruitment process managed by Lisa. She has always been approachable, providing insightful guidance and feedback at all stages through the engagement. Lisa has also been willing to invest significant amounts of time to get to know me as a candidate, helping me to prepare well for a series of successful interviews with the recruiter. I wouldn't hesitate to recommend her to other recruiters, and candidates."