Partner with energy and utilities recruitment specialists who are as passionate as you are.
At Utility People, we know that helping you find your perfect job starts with understanding what matters to you, what motivates you, and where you want to be.
That's why when you register with us, we take the time to discover what really makes you tick!
We take a genuine interest in you, your passions and your aspirations. Then we'll connect you with the perfect energy and utilities companies within our extensive network, to help make your dream a reality.
Candidates Why partner with us?
As energy and utilities industry veterans, we know that working in these sectors can feel like a roller-coaster ride!
But with the rising demand for innovative solutions to support our journey to NetZero, the sector is crying out for passionate individuals like you who want to make a real difference to our planet.
We fully embrace the challenges of that mission, and have huge respect for the people who place their trust in us.
Because to us, finding the right outcome for our candidates is just as important as satisfying our clients' needs. Talent needs to be nurtured in order to perform!
That's why when you partner with us, we'll work with you to find a role that reflects your passions, complements your lifestyle, plays to your strengths, and takes you closer to your goals.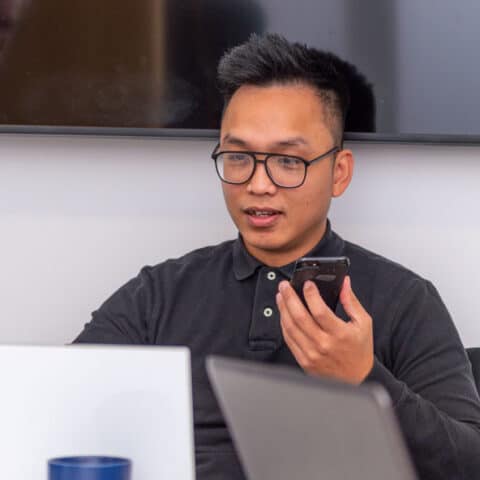 "Jordan has changed my life in a permanent and positive way. His ability to assess people's strengths has changed my own perspective of the things I want to achieve and places I want to go. For Jordan is not just about finding you a new job. It is all about finding a new meaning, redefining your career path. It is about finding the perfect dream job."
"This is the second time I've worked with Renz at Utility People and he's been equally as communicative and helpful both times. Renz was honest with his approach and managed to find me a great opportunity, throughout the process he was efficient and in regular contact with updates about the role and interview process. I would have no hesitation recommending Renz to anyone looking for a new job."
"From the initial contact via LinkedIn and later via phone, Lisa has been nothing other than a consummate professional. She took the time to understand me, before demonstrating how she felt my skills fit with the role on offer. The role I was offered has exceeded my expectations and this is all down to Lisa's approach in ensuring that both parties are a match for each other, on both an work experience and personal level. Lisa kept me informed at all stages of the process and has also taken the time to touch base after my appointment. Having dealt with several recruitment specialists over the years, I can safely say that Lisa is one of the best I have had the pleasure of working with and I would highly recommend her."
"Louise has been magnificent throughout the process of finding me my new role. She has been professional throughout the journey and has always kept me up to date with regards to interviews to the outcome of the interview. I would definitely recommend anyone who is seeking a career change within energy sector to contact Louise hence she goes beyond her way to get things done as long as you meet her halfway. I would like to thank her for all of her hard work and for the great opportunity she has found me for my next role."
"I was a candidate of Jordan's when looking for a new senior role in the energy sector. I found Jordan to be very thorough in his approach to preparing me for interviews with his client and also qualifying me as an appropriate individual to present to his client. Having now been placed with this company I look forward to working with Jordan in the future as I look to expand my own team. I would highly recommend Jordan to any energy professionals seeking new roles and also to companies operating in the energy sector seeking relevant industry talent."
"Linda performed above and beyond in helping me find a new role within the energy market. Linda dealt with everything and kept me fully in the loop and helped me get a new job with First Utility."
"I had the pleasure to work with Renz securing a new job opportunity. I really enjoyed the recruitment process from the first interview until the job offer. Renz was introduced to me by a friend. When we spoke initially, he took the time to understand my experiences and expectations to move into a new position. Before each interview, he gave me a precise and clear list of tasks I had to do to prepare myself in advance, focusing on my strengths and how to make my weaknesses positive. He provided support and kept in regular contact with me. I have no hesitation to recommend Renz to any businesses or candidates."
"Lisa recently found me a new executive position as an MD of a utilities connections organisation. She made the whole process remarkably enjoyable; she was engaging and very informative about the future proposition from the start, she really did get to know me and my values, ensuring the cultural fit was right for both me and the client. I always knew what was happening throughout the process, it was seamless! She impressed me with her integrity, honesty and efficiency and I would not hesitate to recommend Lisa to any organisations or individuals considering hiring in the executive space."
"I was really impressed with Louise finding me my new job! Louise found me a interview and I got the job within 2 weeks from first contact with Louise. Highly professional and positive. Would recommend to others looking for a job."
"Jordan is a rare gem in the recruitment field: personable, connects well with candidates and clients, gives clear and constructive feedback and advice, and is a delight to talk to every time. Diligent and working hard for both client and candidate is a rare balance, and the genuineness he brings apparent every time we speak."
"Renz has been great throughout the whole recruitment process – I was happy in my current role and he encouraged me to go for the new job opportunity, with helpful knowledge of the company, reassurance of my skills, and being readily available for any of my questions. I'm very much looking forward to the new role, and Renz has played a large part in it – Thanks for all your help!'"
"Lisa Weston is a consummate recruitment professional who has been absolute pleasure to deal with; clear, transparent and timely communication has meant that I've always been kept fully informed and felt valued as a candidate. Her considerable utility industry knowledge and attention to detail add real value to the hiring process and bear testimony to her diligent and sharply focussed approach. I look forward to working with her again and she would certainly be my first port of call whether as a future candidate or hiring manager."